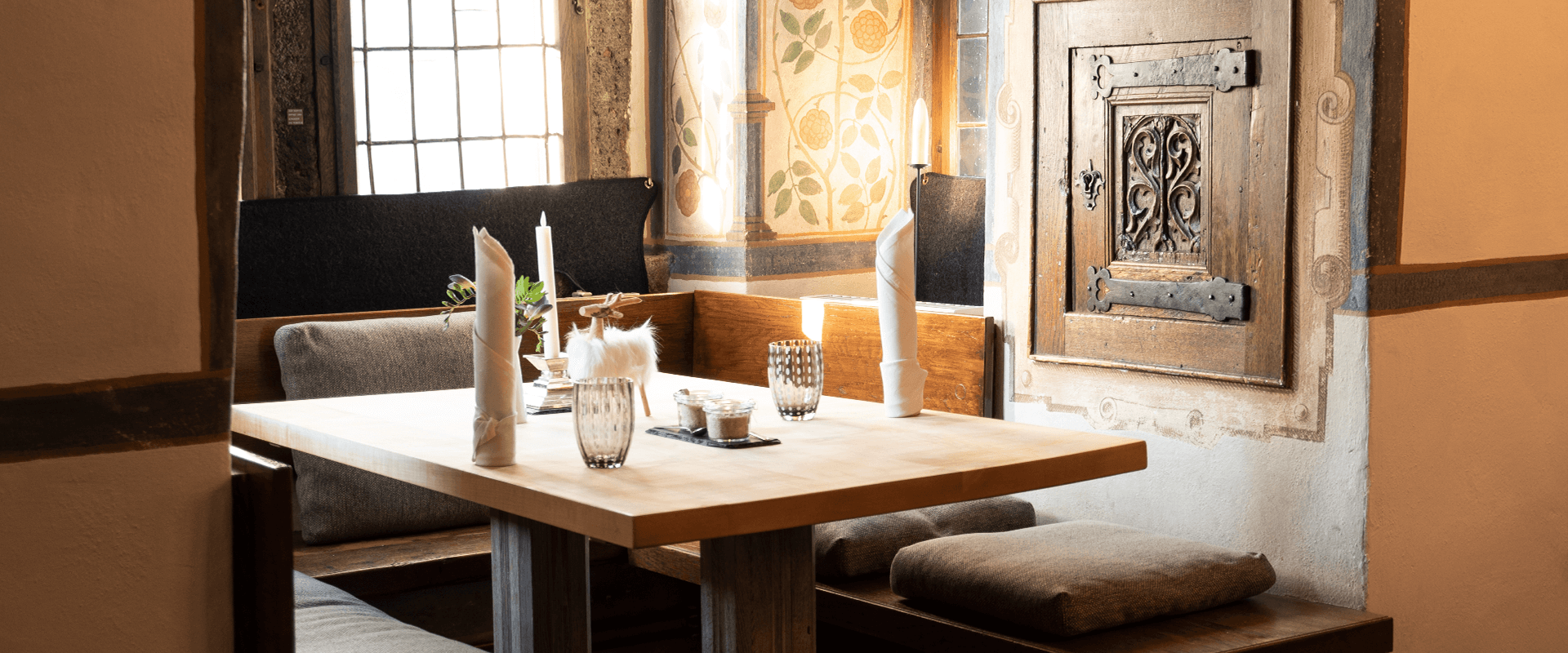 DINING ROOM
In the winter I drink and sing songs
For the joy that spring is near.
And when spring comes I drink again
For joy that it is finally here
HEINRICH'S HÖERS DINING ROOM
Whether in summer on our terrace in the Lindenhof or in winter in Henrich HÖER's dining room – we serve fresh exquisite creations, refined light delicacies and regional and seasonal specialties in a stylish atmosphere.
In addition, a well-stocked wine cellar and a competent, successful and enthusiastic team greets and accompanies you in your HÖERHOF – experience!
Monday to Friday  

fr

om 12:00 p.m. to 02:30 p.m. we inspire you withour HÖERHOF lunch menu,


which changes every two weeks.
The orders may be placed until 01:30 p.m.
Monday to Saturday from 05:30 p.m. to 11:30 p.m. we offer seasonal items from
our HÖERHOF evening menu. The food must be ordered by 08:30 p.m.
Our restaurant is a non-smoking restaurant.
Our dining room is closed on Sundays!
Dogs are not allowed indoors due to the size of the dining room.
In the warm months, when our terrace is open, your four-legged 
friends are welcome to come along.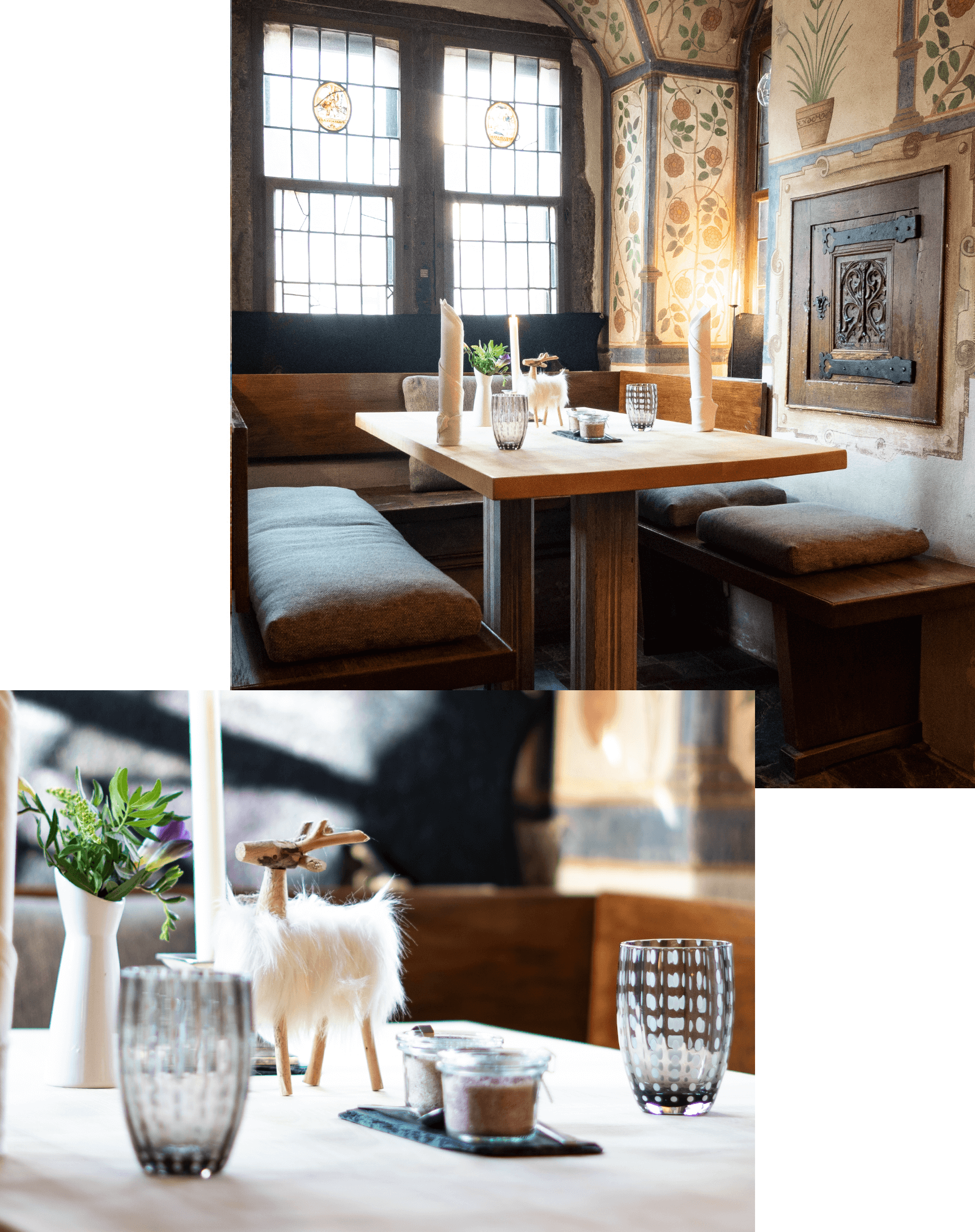 our hotel is recommended by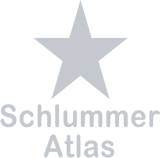 Kerstin & Jürgen Suwald
Egal ob Geburtstag, Hochzeits- oder Valentinstag, American BBQ oder einfach mal so – der Höerhof ist seit 10 Jahren unsere kulinarische Homebase in Idstein.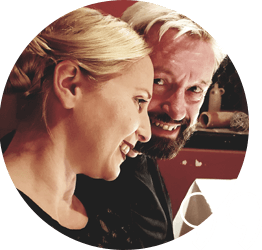 Our restaurant is recommended by