 The most beautiful day in life
in one of the most beautiful
Renaissance courtyards in Hesse.
Where is uncle Klaus sitting?
… with a lot of commitment and enthusiasm we will help you find the right answer to this and many other questions.
We are thrilled and excited about your most beautiful day in life and want it to be a unique experience for you and your guests. With this goal in mind, we support you with our competent experience, our passion as hosts and our attention to detail.
The location, a fascinating mixture of modern spirit of the time and uncomplicated hospitality with heart and tradition, as well as atmospheric combination options with space for exuberant celebrations, make this day an unforgettable experience.
"It was a wonderful party" should be the feedback from your guests. We are prepared for everything and if necessary, we also get new guests, a pastor or a replacement groom …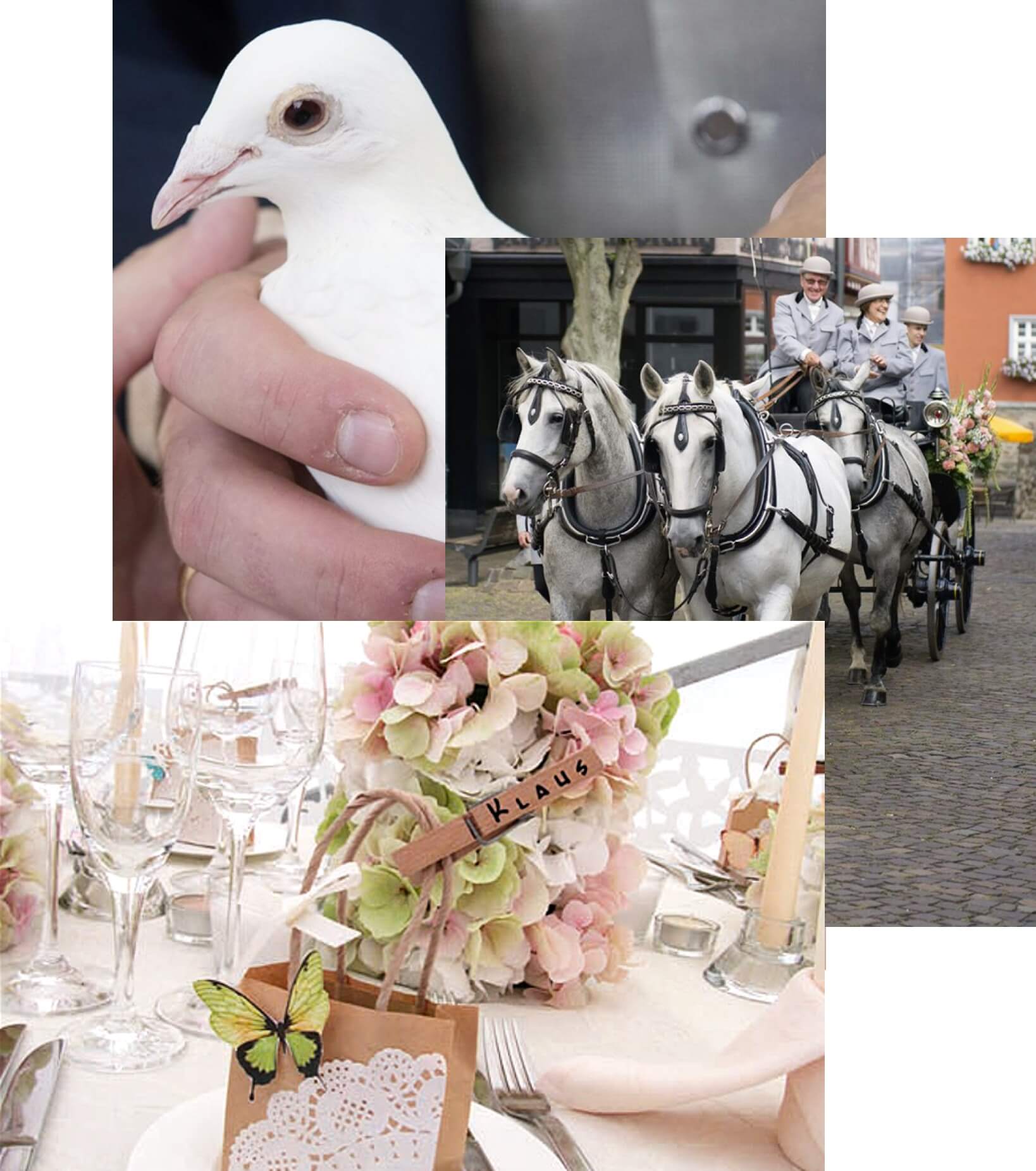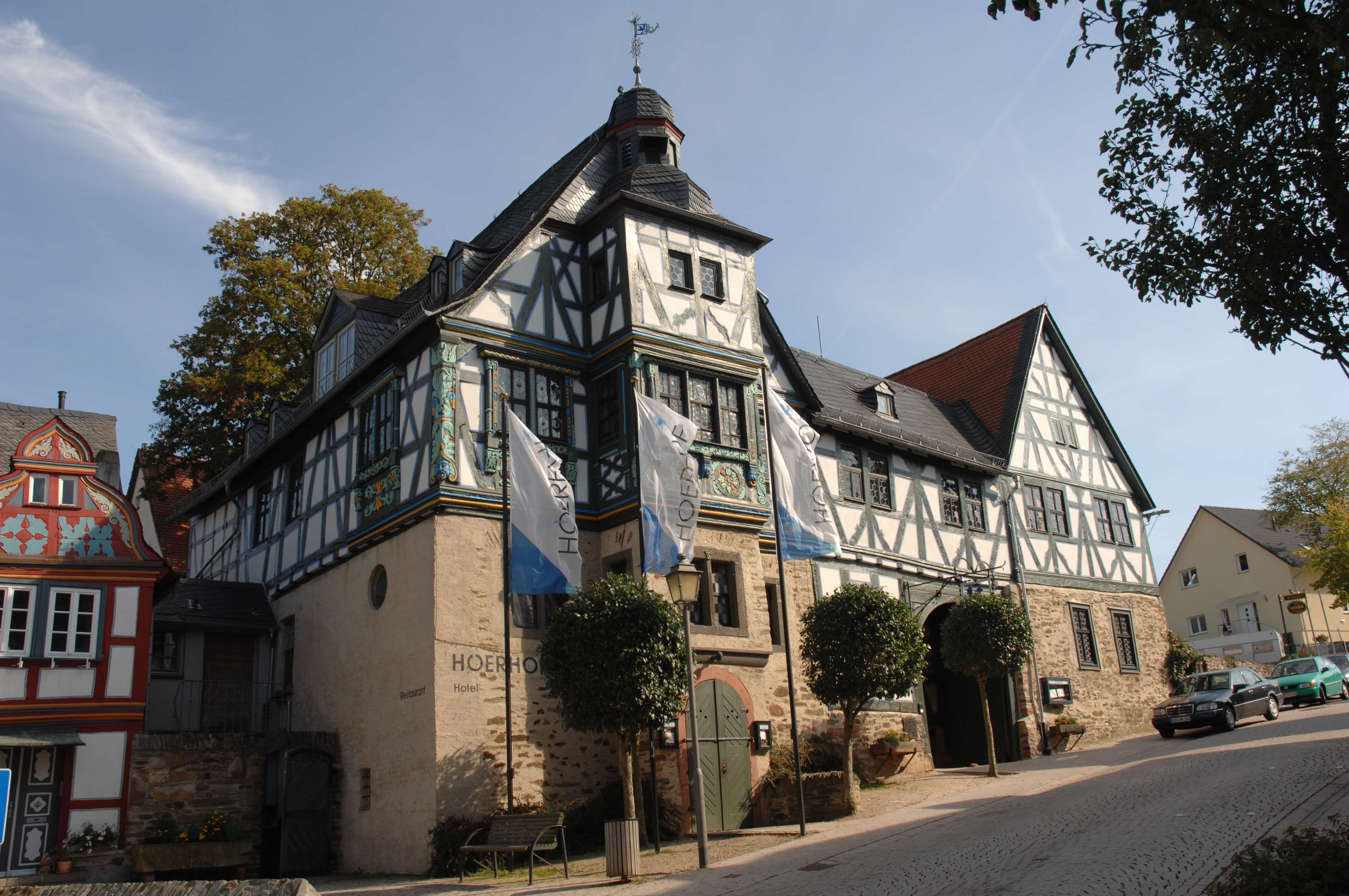 COURTYARD & SCENERY
Ideal frame in an optimal location
Our event rooms, such as the elegant Bel Etage, the picturesque inner courtyard, the vine garden and the quaint stone vaulted cellar welcome and impress with their unique ambience.
Plan your wedding
In order for your wedding to be the most beautiful day in life, careful planning and especially the right timing is necessary. We have prepared your personal wedding appointment planner for you, which will help you to organize the party perfectly – without being stressed out.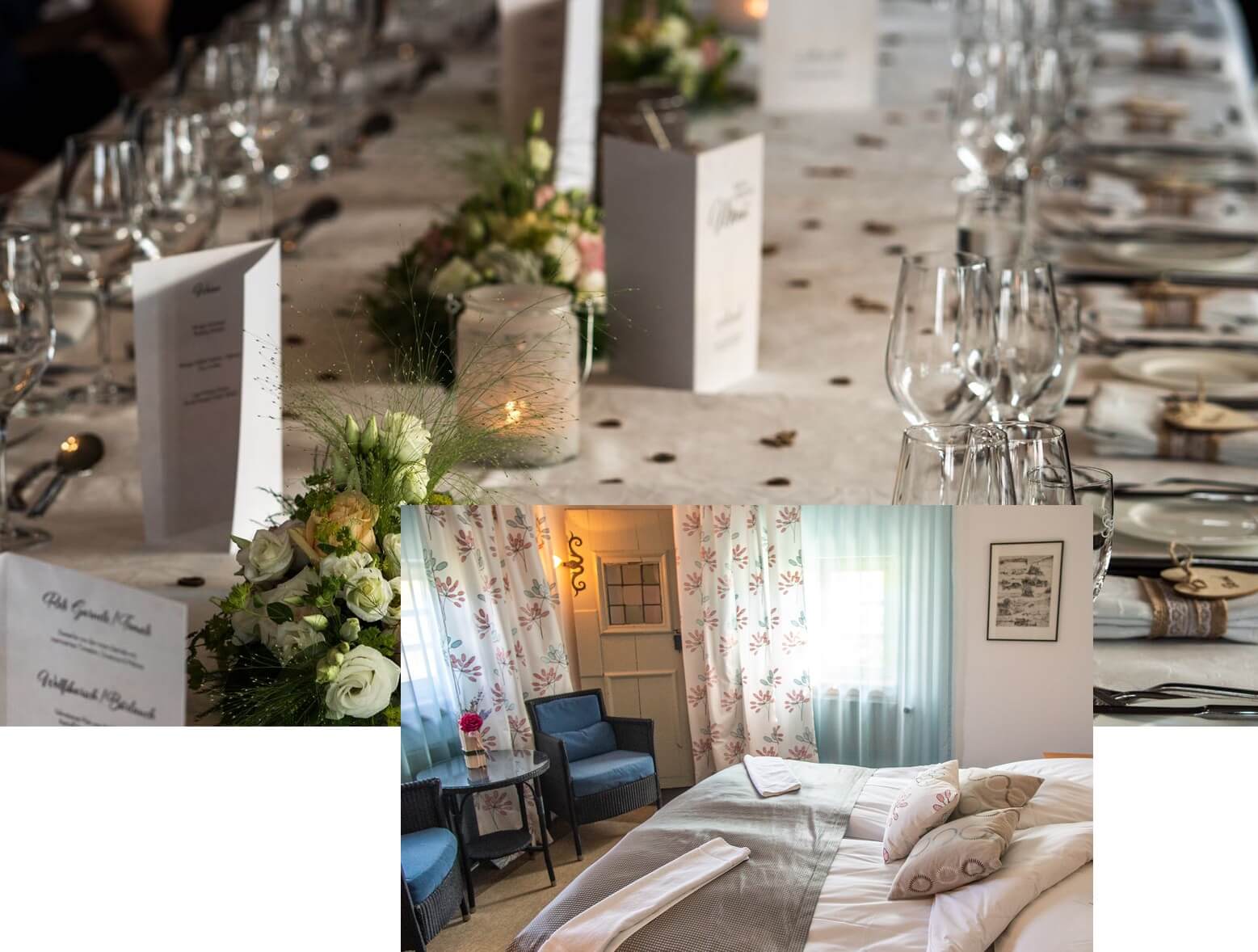 THE HÖERHOF ROOMS
Historical rooms according to your wishes
The 15 rooms of the HÖERHOFS offer a magnificent setting for your guests and of course for the newlyweds in the bridal suite. A cozy mix of natural materials and friendly design will make your day and your guests unforgettable.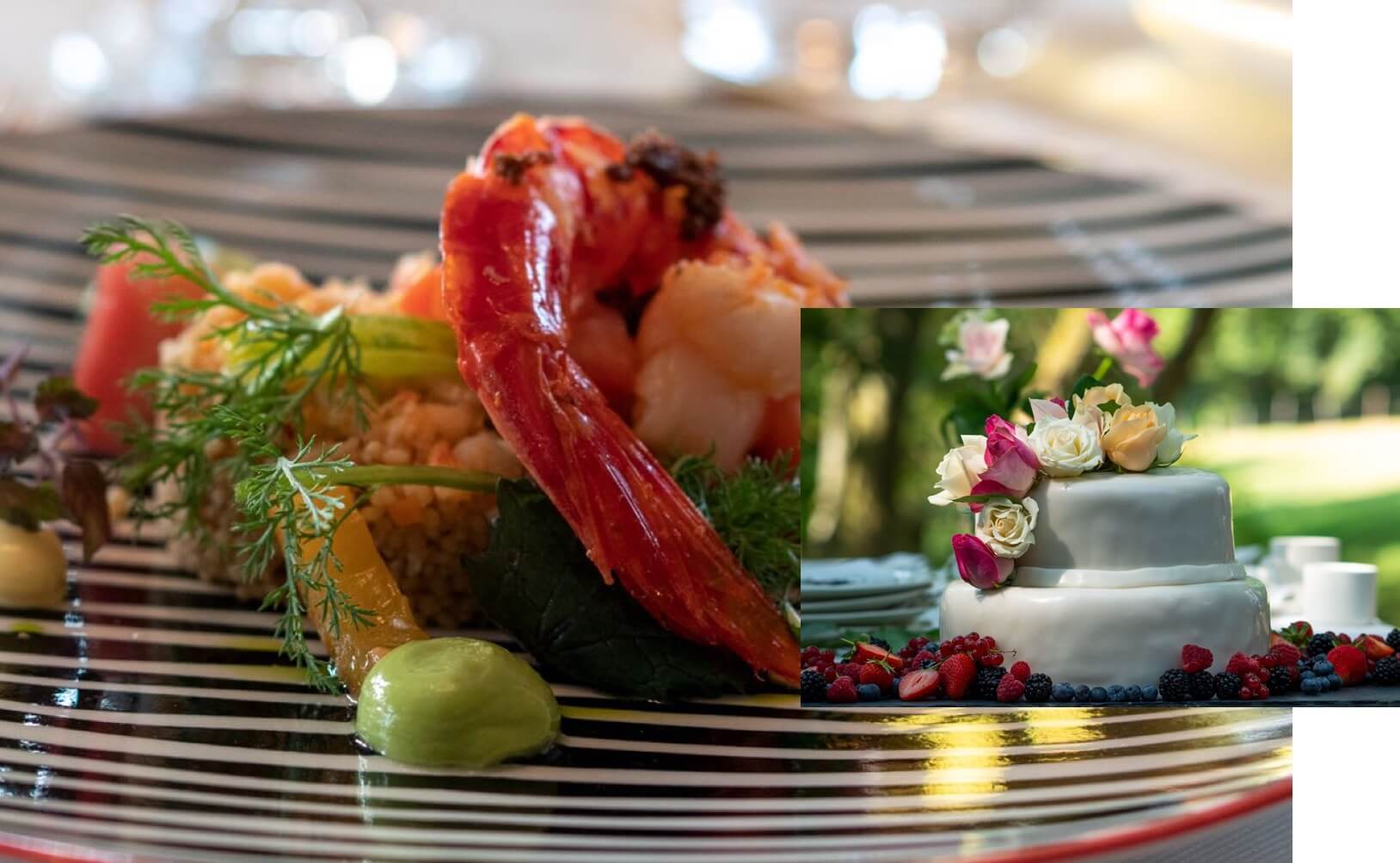 DINING & WEDDING CAKE
Our wedding planner will show you a selection of varied menus. There is definitely something for every taste! On request, we can also create your individual menu. And a dream cake can also be provided. Our kitchen can not only conjure up a white cake, a masterpiece with ornaments made from sugar is also no problem.
OUR CATERING–SERVICE
Whether at your home or at an event location of your choice, the HÖERHOF
team offers a comprehensive service for modern catering …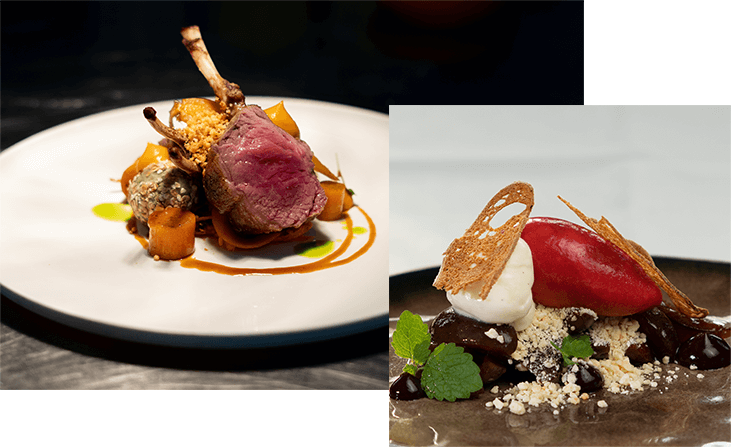 DREAM WEDDING IN THE HOERHOF
You are convinced of HÖERHOF and would like to have your dream wedding
with us planning and celebrating together? Then simply contact us.