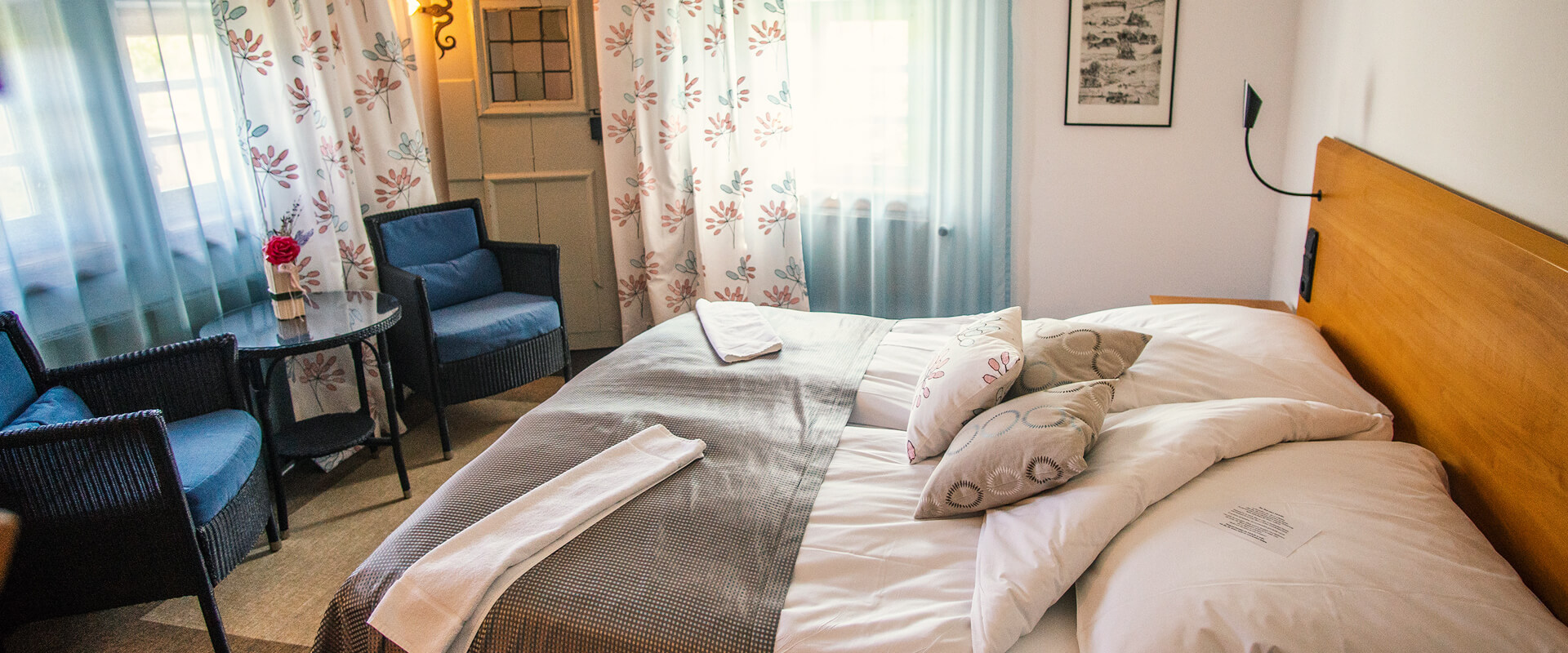 A fascinating mixture
of time, style and comfort awaits you.
The Höerhof rooms
With a keen sense of style, classic elegance and modern design, we managed to create a private, cozy, feel-good atmosphere.
Each room in the house has its very own ambience and was furnished with great attention to detail.
All Höerhof rooms have high-quality parquet floors. The curtains are from "Romo" and "Creation Baumann". Bedspreads are from "Zimmer + Rohde", luxury beds from "Treca" provide the necessary sleeping comfort and the bathroom comfort is supported by the companies "Bette" and "Villeroy & Boch".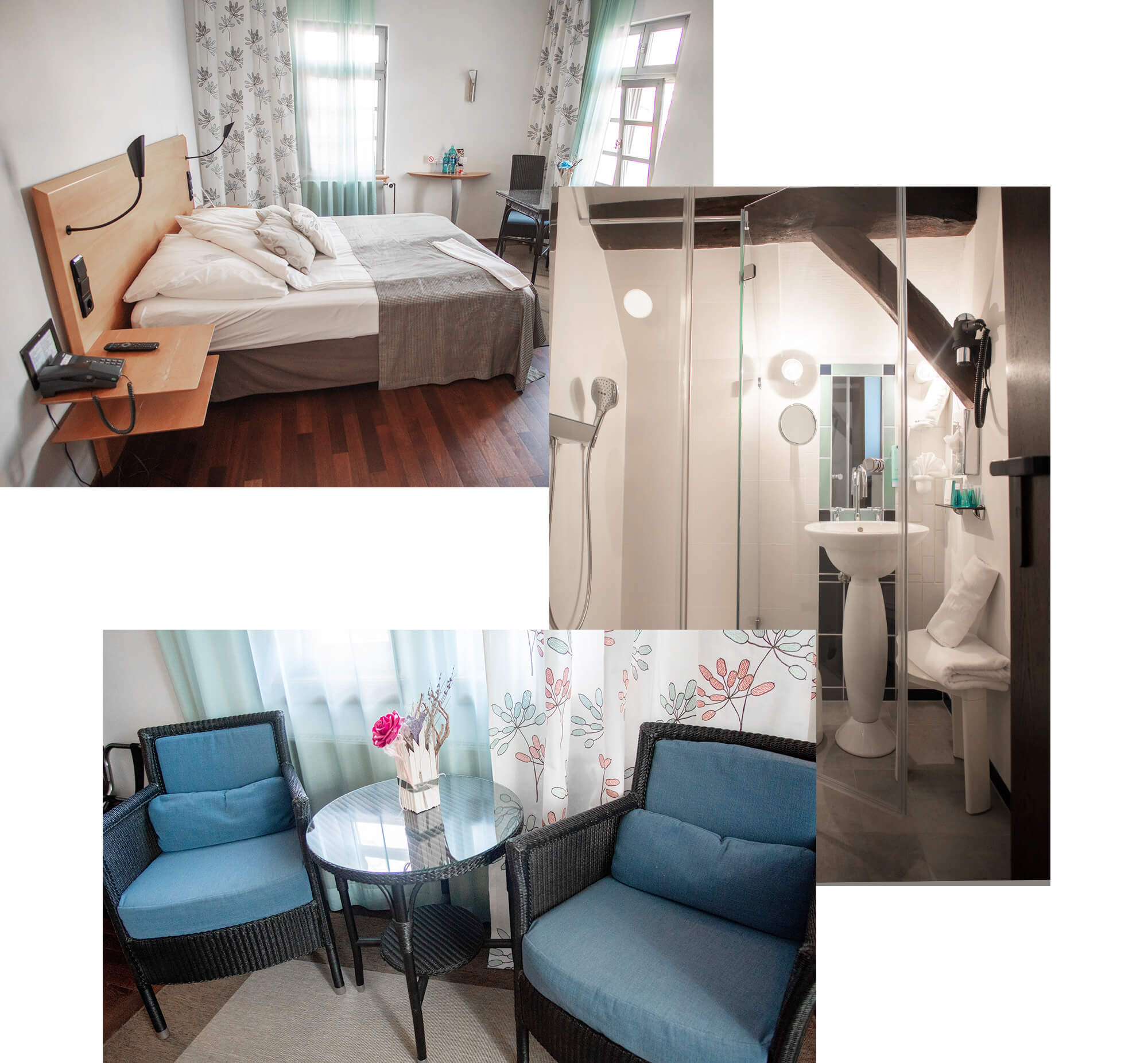 The HÖERHOF Suite
Experience the HÖERHOF in one of our suites.
There is also an à la carte HÖERHOF breakfast and the turndown service in the evening with a sweet "good night" greeting.
 
The HÖERHOF breakfast is additionally charged at € 14.50 per person.
You have an individual request 
Are you convinced by HÖERHOF and have an individual request?
Then simply contact us.
More information
A free cancellation is possible until 48 hours before arrival date. Any changes/ cancellations must be notified in writing. In case of cancellation / non unse aftter 48 hours of the reservation, 80% of the confirmed rate will be charged.
Children up to 4 years stay free in the room of the parents and we invite the little ones to the HÖERHOF breakfast.
Extra beds cost € 35.00 per night & bed. Please note that a surcharge may apply during the large Frankfurt trade fairs.
All of our rooms are non-smoking.
We have 3 rooms in which dogs are allowed, so it must be announced whether a dog will be brought. For the night we charge a surcharge of € 15.00 per four-legged friend.
Please inquire about conference and special conditions at the reception.
Dogs are not allowed in the breakfast room or in the restaurant.
The HÖERHOF arrangements
General equipment of the Höerhof rooms
Equipment of the Höerhof baths
All our rooms are NON SMOKING ROOMS.