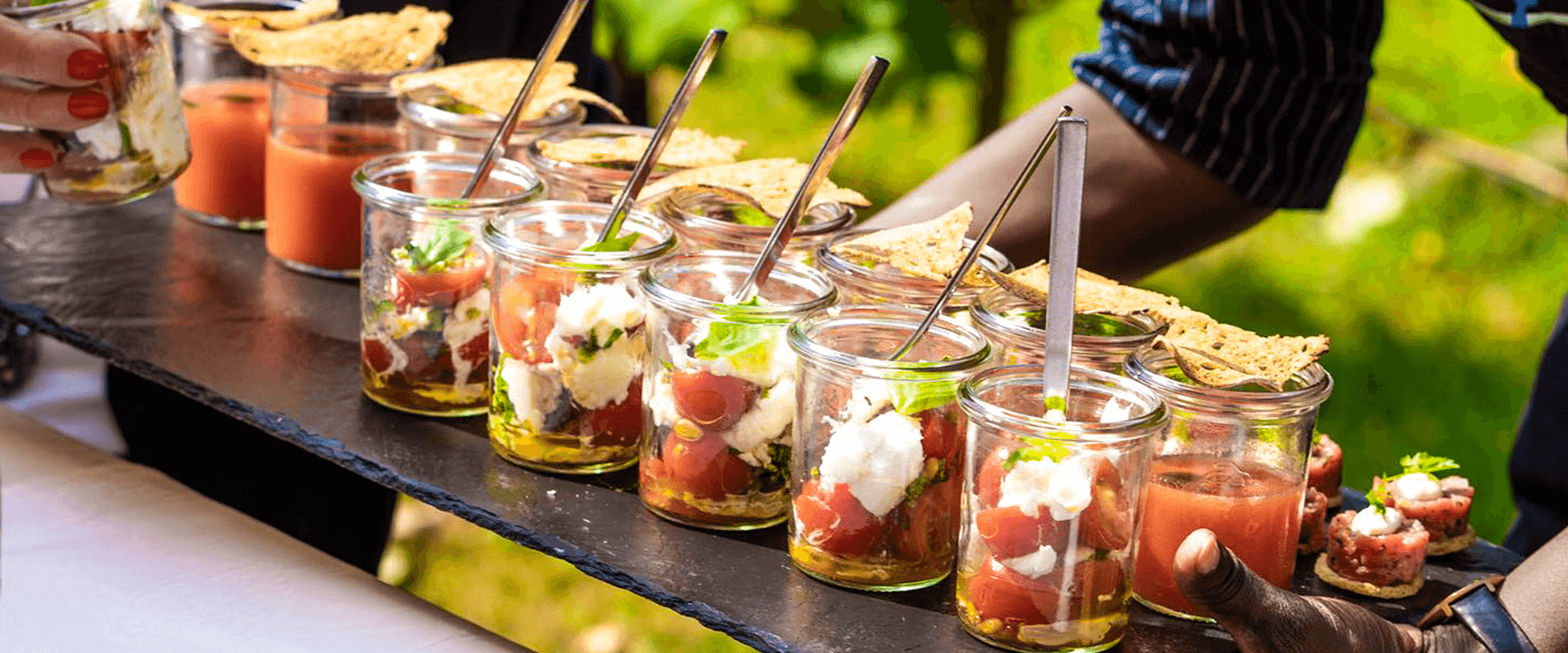 FIND THE SUITABLE MENU OR BUFFET  
Here you will find a selection of our menus and buffets.
Of course, you can let us create your individual menu or buffet for your company party.
Our HÖERHOF gourmet menu
Starter
Duet of yellow fin tuna and scallops
with couscous pear salad and mild curry crème fraîche
Soup
Essence of tomato
with Monkey 47 gin and basil cream dumpling
Intermediate course
Medallion from the Atlantic angler-fish 
with saffron risotto and mushroom froth
Main course
Pink loin cuts from the Münster region organic veal
with truffled potato snow and glazed mini vegetables
Dessert
Sliced ​​Guanaja 67% chocolate
with pickled baby bananas and sorbet from the Thai mango
3 course menu
59,00€ (without soup and intermediate course)
4 course menu
70,00€ (without intermediate course)
Our HÖERHOF classic menu
Starter
Scottish wild salmon served three ways
with wild herbs and mild lime cream
Main course
Breast and leg from Bresser guinea fow with glazed mini vegetables
and truffled potato snow
Dessert
Pickled pineapple slices
with warm chocolate cake
and vanilla ice cream
Our HÖERHOF buffet for your company party
Starters
Seafood salad with avocado
&
Serrano ham with Gallia melon
&
Homemade antipasti with fresh herbs
&
Beef carpaccio with parmesan shavings
Couscous salad with fried shrimps
Soup
Classic wedding soup
Main courses
Münster region veal loin slow cooked in hay
with baked herb potatoes and green beans
&
Medallions of angler-fish with market vegetables
Riesling sauce and glazed saffron rice
&
Fine egg noodles in light tomato sauce
with olives and basil, baked with buffalo mozzarella
Dessert
Burnt crème fraîche with pickled plums
&
Cuts of Valrhona chocolate
with white nougat and marinated Thai mango
&
Black cherry mousse with coconut
&
Exotic  watermelon salad
All from a single source
On request, we take care of everything that is needed for the big day. Whether limousine or carriage, bridal bouquet, hairdresser, make-up, the accommodation of guests in our historic rooms and suites, gourmet menu suggestions, table cards, decoration, the musical arrangement or breakfast the morning after. The HÖERHOF is also predestined for marriage proposals, engagements or wedding anniversaries and offers you an individual service according to your wishes and ideas – you just have to say yes!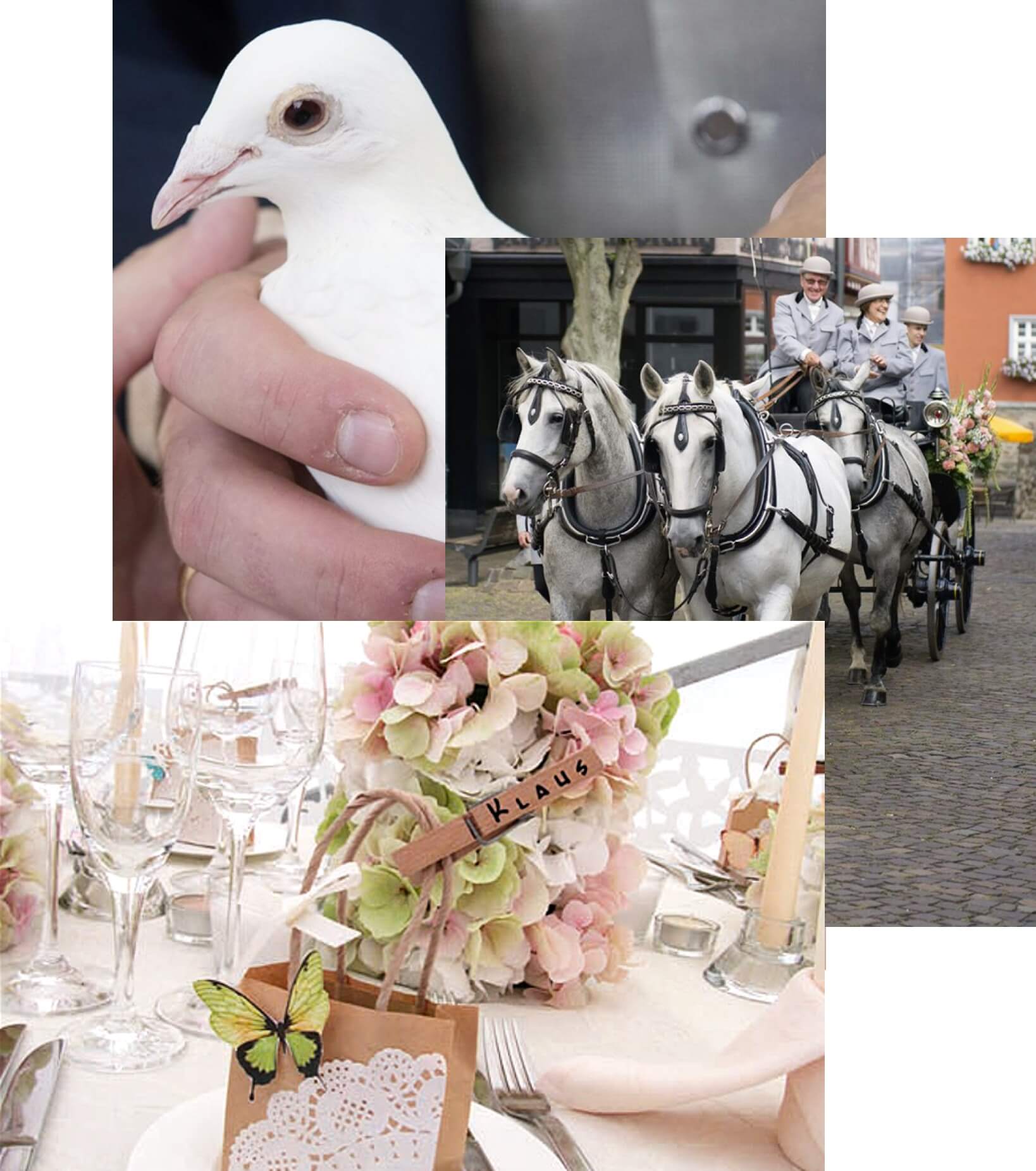 DREAM WEDDING AT THE HÖERHOF
You are convinced of the HÖERHOF and would like to plan and celebrate your dream wedding
 together with us? Then simply contact us.