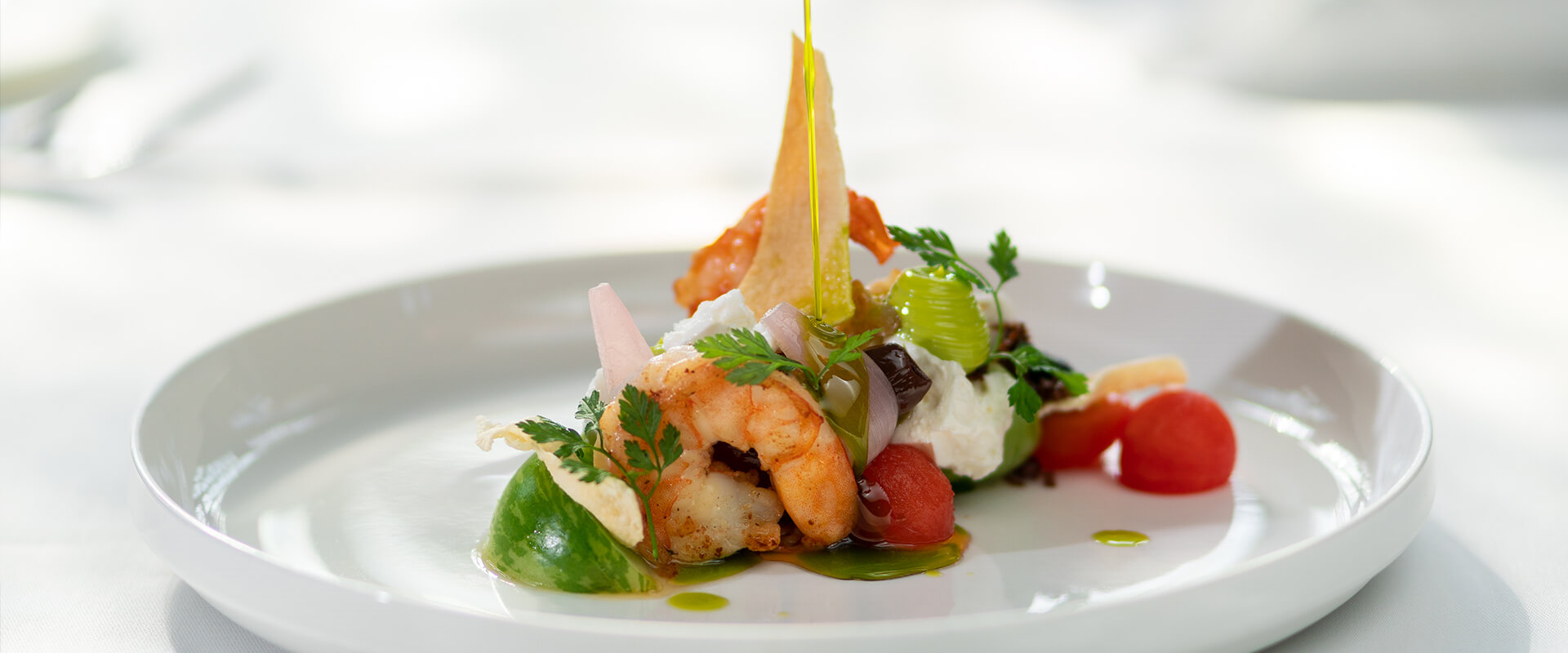 MONDAY TO WEDNESDAY (LUNCH AND EVENINGS)
THURSDAY AND FRIDAY LUNCH
C
ulinary delights from Henrich HÖER's pantry…
THURSDAY AND FRIDAY EVENING

AND  SATURDAY (LUNCH AND EVENING)
Culinary delights from Henrich HÖER´s pantry…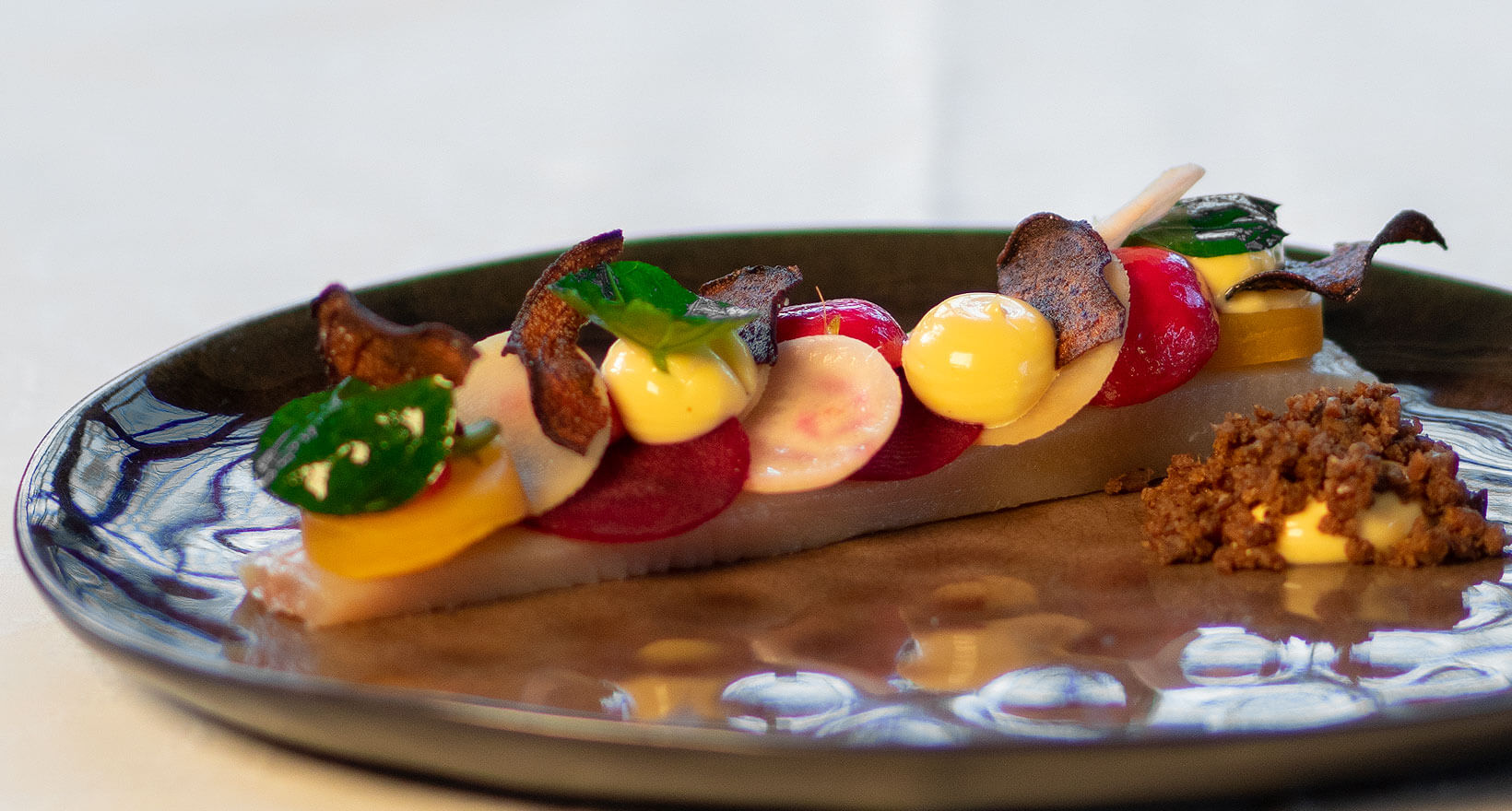 TROUT
Pickled trout with variation of beetroot with rye bread.
CALF
Pink roasted veal with pak choi, sesame and ginger.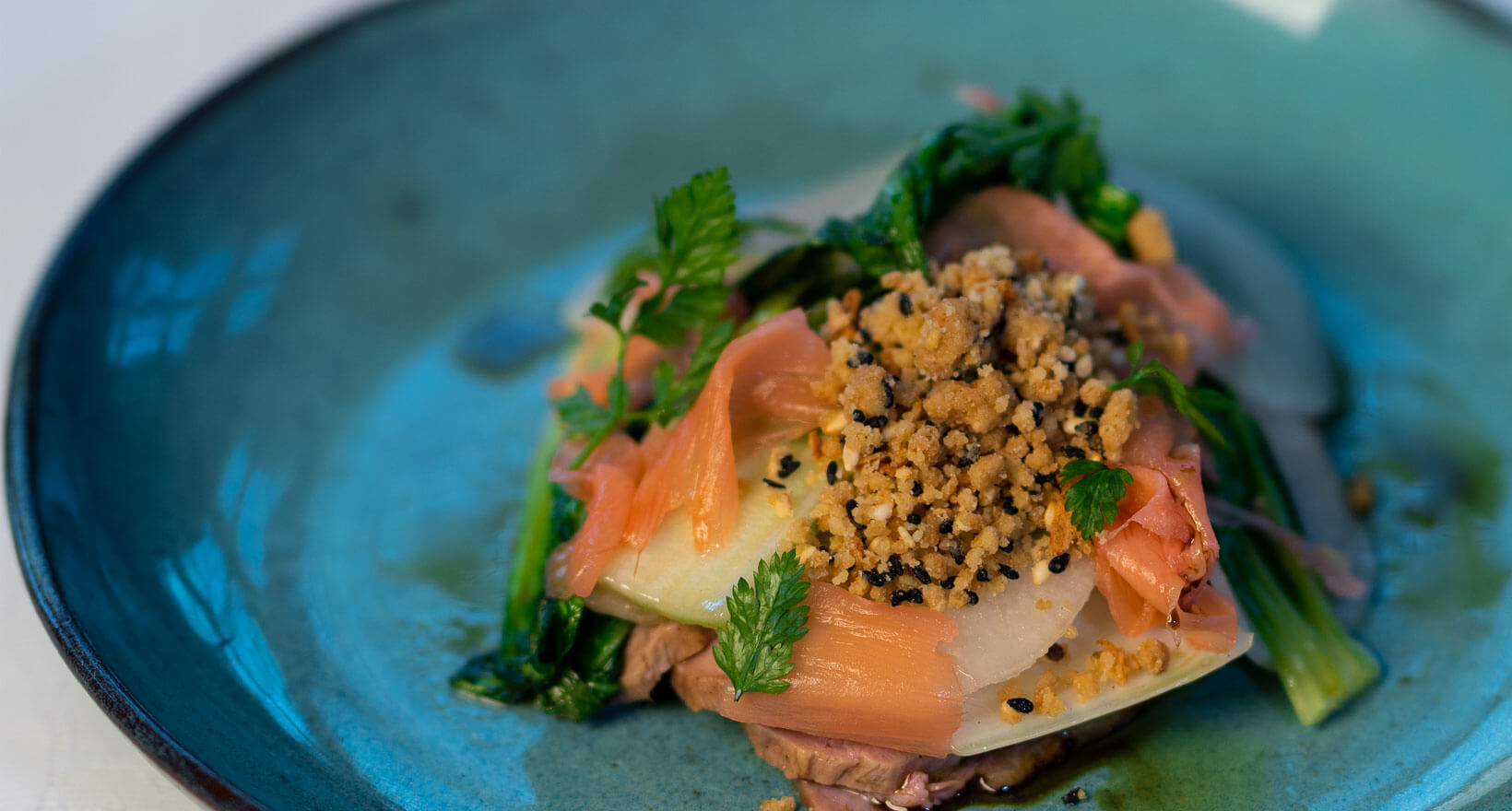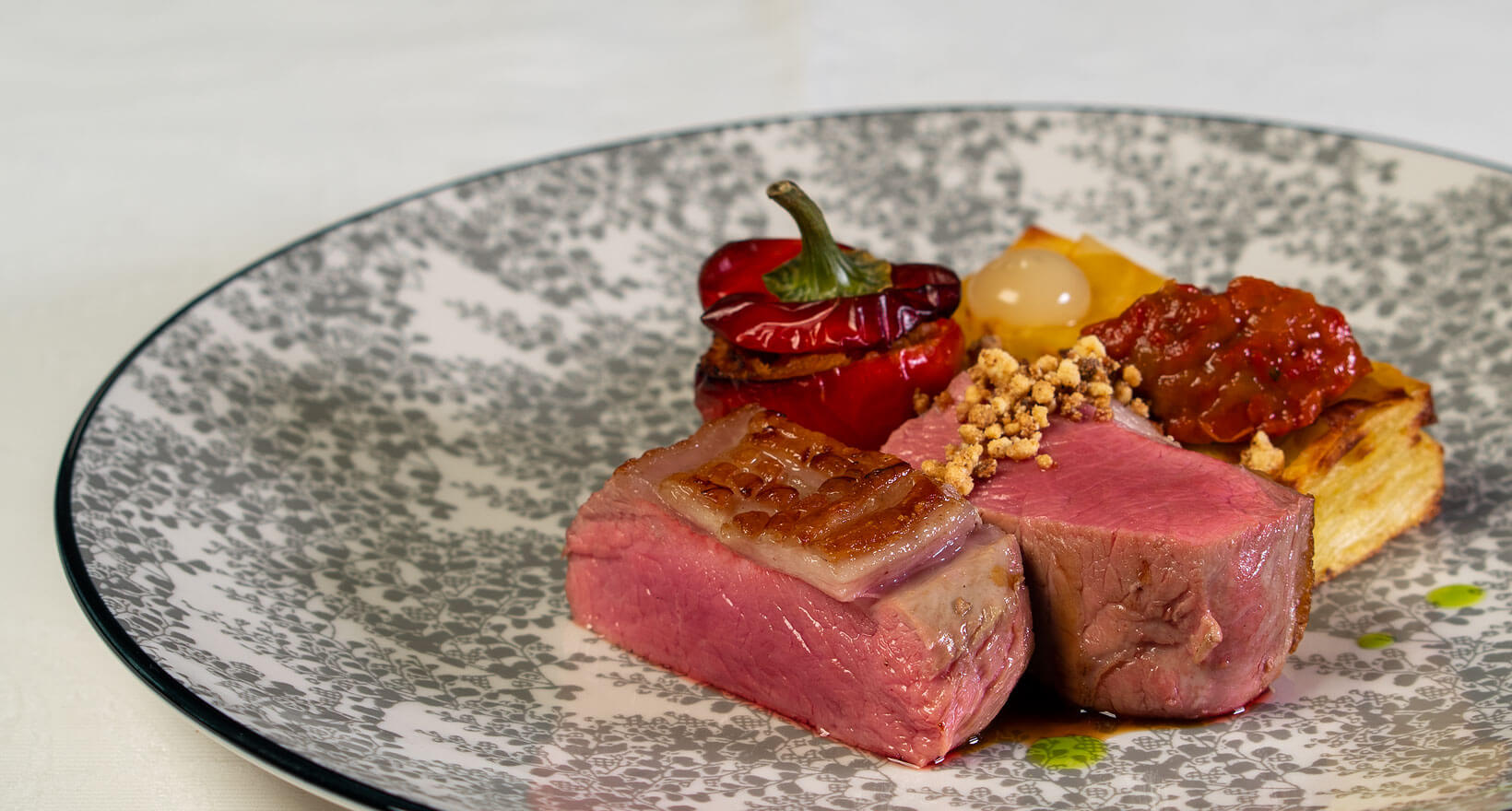 LAMB
Two kinds of lamb with potatoes, peppers and lemon.
WILD DUCK
Roasted wild duck breast with potato, pumpkin and nut butter.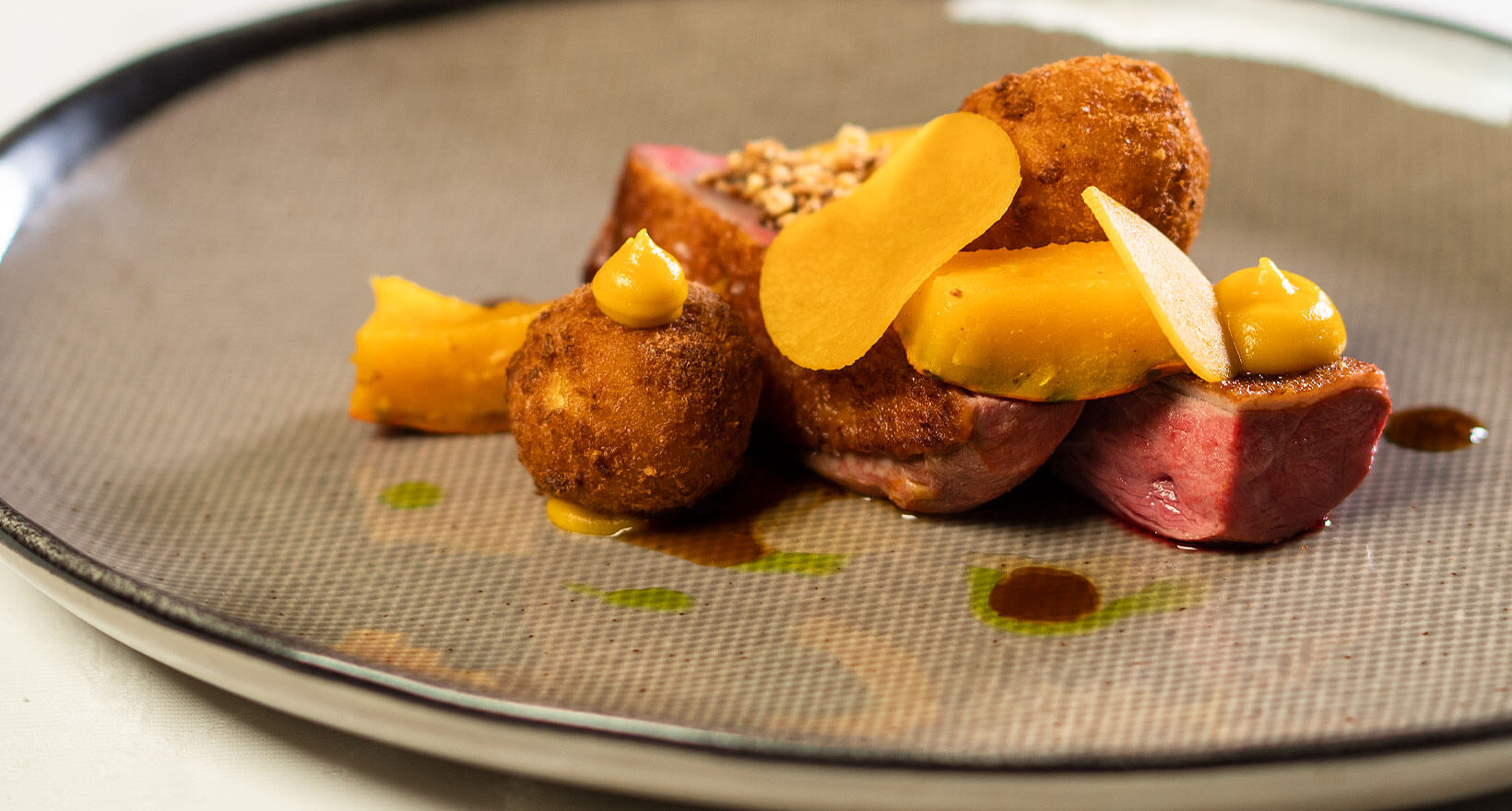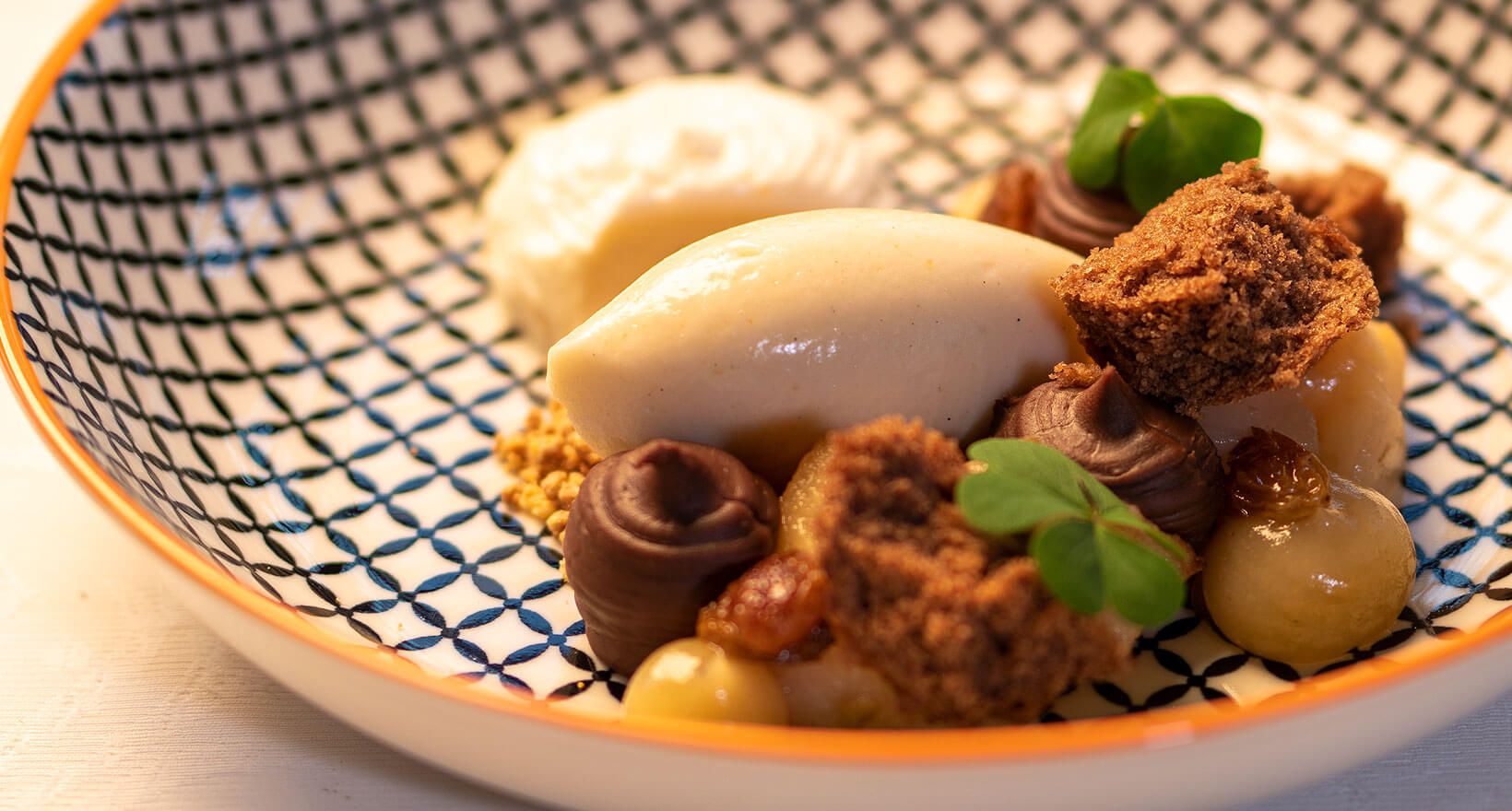 PEAR
Variation of the pear with juniper and chocolate.
OUR BAKED APPLE
Toasted apple, raisin and hazelnut.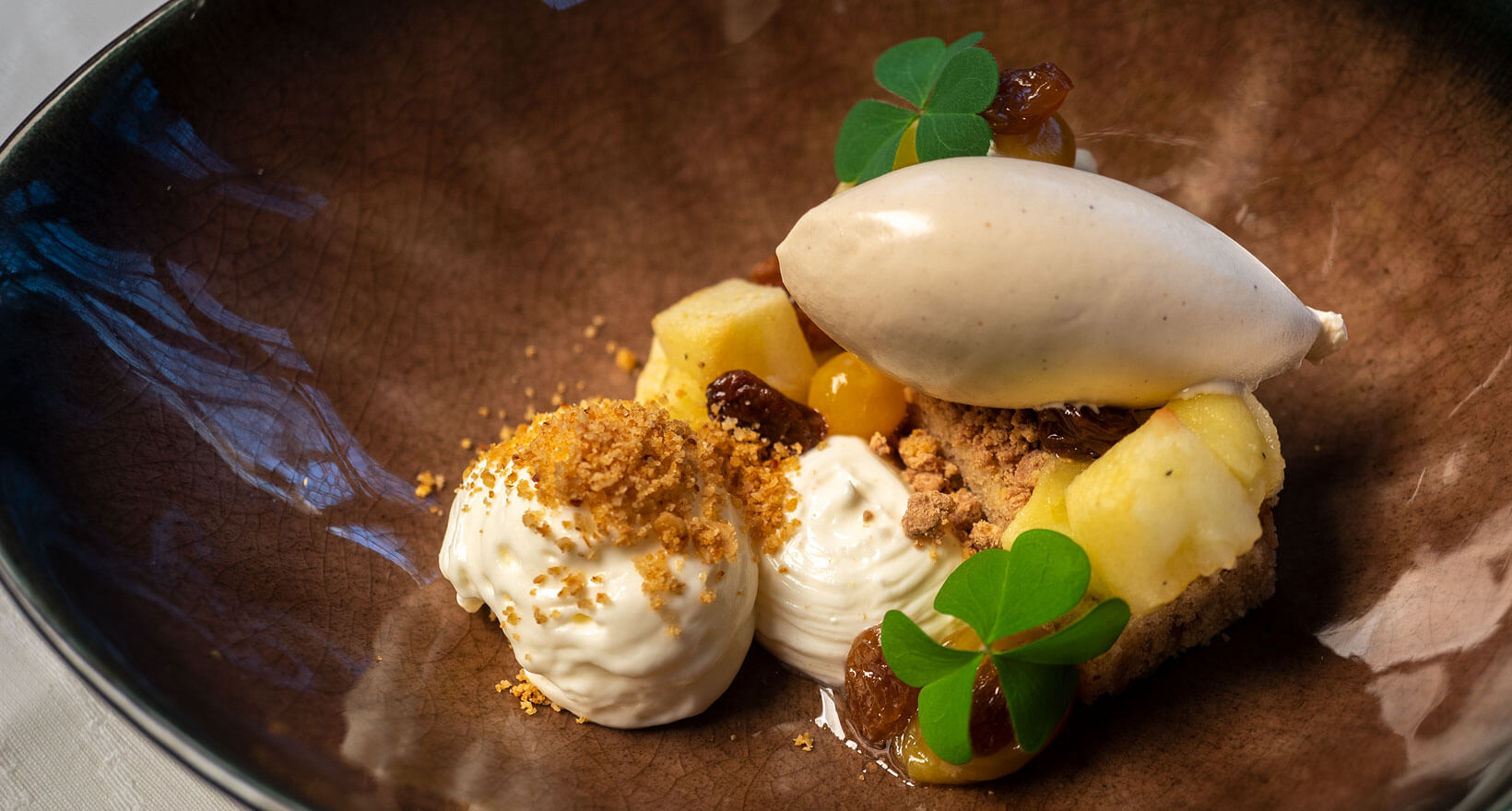 Impressions from the wine list

0.2l

0.75l
2018  Riesling, dry
Spreitzer Winery – Rheingau
2018 Pinot Noir, rose wine, dry
Balthasar-Ress Winery – Rheingau
2014 Pinot Noir Signature, dry
Daniel Winery – Rheingau