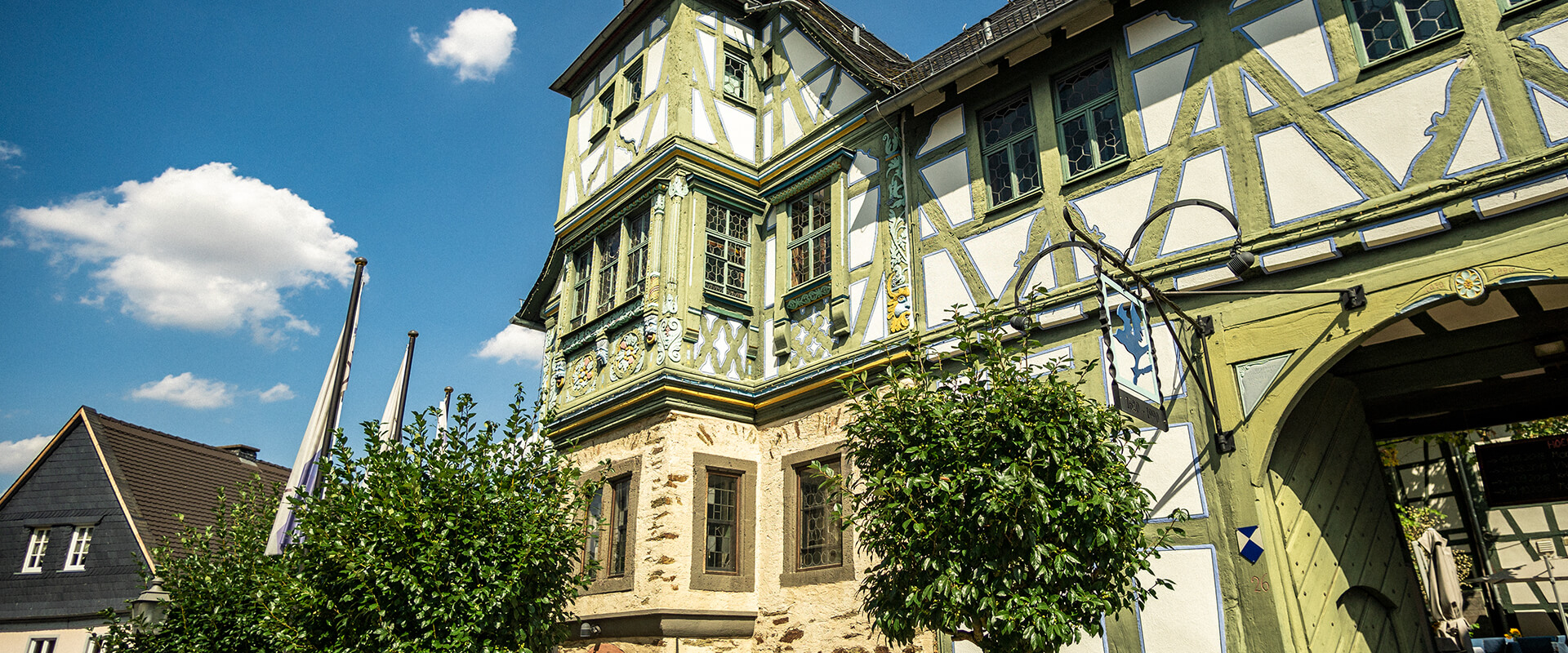 THE HISTORY
The Idsteiner call the perfectly and top-class restored property in the upper part of the old town "the small castle". For a good reason – because today's restaurant and hotel HÖERHOF was designed by the master of the counts Nassau-Idstein, Henrich Heer, in the years 1620-1626. The earls had given the site to their court architect as a tribute.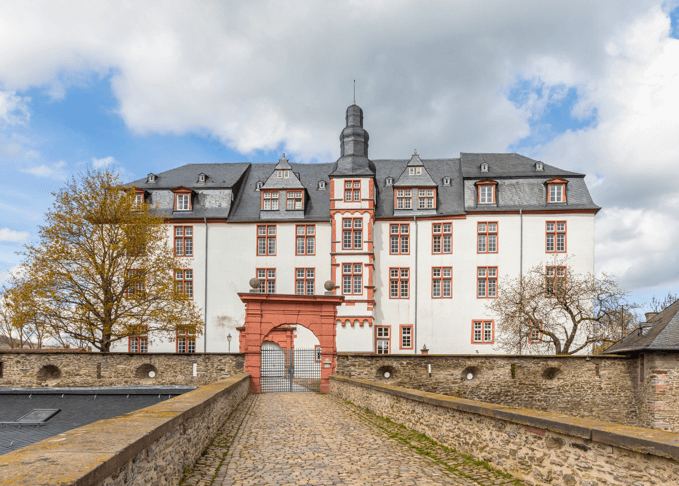 Henrich Heer, creator of the Idsteiner castle, copied his plans for his noble clients: The similarity between the HÖERHOF and the castle is obvious.
In 1911 the painter Ernst Töpfer bought the property and restored the Renaissance building.
The artist worked in Idstein until his death and was always committed to maintain the old town of Idstein.
In 1990 the ruin was purchased and restored by the Schlüter family. In the old barns, stables and storage rooms around the inner courtyard and its linden tree, 14 differently designed rooms and suites, indoor and outdoor dining, a jazz cellar and an attractive attic conference room with a view over Idstein's old town were created.
In keeping with the historical exterior, the interior was designed in a classic modern style with selected accessories by well-known designers.
In 1985, the engagement was recognized by the award for stylish facade renovation. In 1993 the city of Idstein also honored the property with the "facade badge".